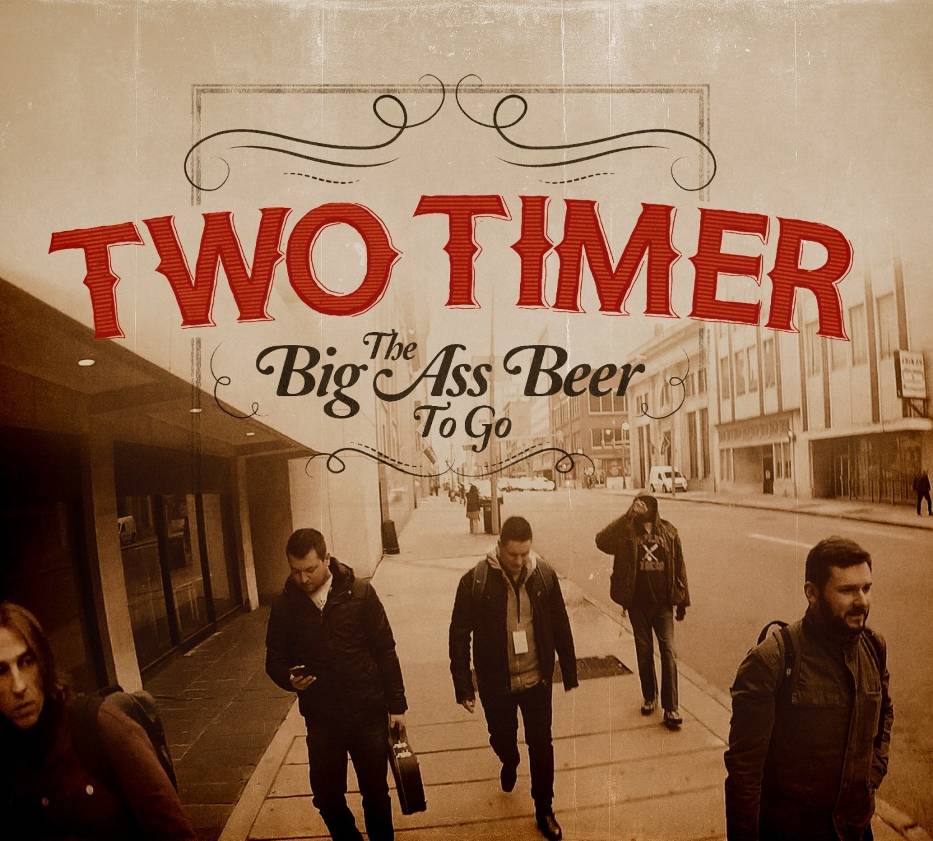 Ta płyta mogłaby wyjść gdzieś w południowych rejonach Stanów Zjednoczonych i być w całości grana w zadymionych pomieszczeniach tamtejszych knajp w latach 40, 50, a może nawet wczesnych 60. Przy starym wysłużonym fortepianie siedzi Ray Charles, Mistrz B.B King stroi gitarę, obok czeka już gotowy Muddy Waters, znudzony Bob Dylan odpala kolejnego papierosa, a przy barze od niechcenia opiera się sam Jim Morrison, który wpadł posłuchać starych Mistrzów przed nadchodzącą sesją nagraniową któregoś z albumów The Doors. Barman przeciera niezbyt czystą szmatką kufel i wlewa w niego kolejną porcję złocistego, pieniącego się trunku, gdzieś z oddali ktoś krzyczy: "Whisky!" Zaraz, zaraz... wiecie, że to nowa płyta i w dodatku wydana przez polski zespół?!
Panowie pochodzą z Poznania i jak piszą na swojej stronie internetowej grają bluesa surowego i brudnego.
Zespół nie reprezentuje żadnego ortodoksyjnego stylu bluesa, ale w tworzeniu własnego brzmienia i muzyki zachowuje respekt dla korzennej klasyki gatunku.
- czytamy i trzeba przyznać, że bardzo wyraźnie to słychać. Bawią się konwencjami, zagrywkami i zaśpiewami znanymi z klasyki sięgając po patenty znane z twórczości B.B Kinga czy Roberta "Devil" Johnsona, zgrabnie balansując między bluesem klasycznym (styl chicagowski, boogie, swing), miejscami zahaczając o blues ludowy (korzenie nowoorleańskie i starutki jak świat ragtime) a rhytm'n'bluesem (sięgając po rock'n'rollową ekspresję, a nawet w nieznacznym stopniu po bepop i cool)*. Całość brzmi świeżo i nieziemsko amerykańsko, naprawdę aż trudno uwierzyć, że to polska grupa.
Nawet grafika na książeczce i na wewnętrznej stronie pudełeczka nawiązuje do nowoorleańskich wierzeń voodoo, które w tamtych rejonach często wiązały się właśnie z muzyką bluesową - kolorowe czaszki symbolizujące śmierć, kult zmarłych. Liryki, jak przystało na blues to historie z życia wzięte: przejmujące, smutne, rzadziej wyrażające zamiłowanie do hedonistycznego trybu życia, a często wywalające przysłowiową kawę na ławę, nawet jeśli ta prawda ma nie należeć do najłatwiejszych. Do tego cudowne, surowe i tętniące życiem brzmienie, które uzyskano nagrywaniem "na setkę". W środku znajduje się także grafika będąca trawestacją plakatów z tamtych lat - reklama piwa z ponętną brunetką . Sprawdźmy zatem, co znalazło się na drugim albumie tej grupy, bo "The Big Ass Beer to Go" to właśnie drugie pełne wydawnictwo nietuzinkowych Poznaniaków.
Najpierw czeka nas spotkanie z utworem 'Hank" do którego tekst napisano na motywach wierszy Charlesa Bukowskiego "Art" i "Bluebird". Surowe riffy gitar, harmonijka i skoczny klimat. Ten ostatni jeszcze bardziej słychać w świetnym "Some New Boogie, Right", które nie tylko nawiązuje do klasyki takiego grania, ale także może kojarzyć się z retro graniem uprawianym przez takie grupy jak Ginger Pig, Navarone czy Black Bottle Riot. Cudownie brzmi zadymiony od gitarowego riffu i harmonijki "Stick to C.", który z kolei może kojarzyć się z dokonaniami Joe'a Bonamassy. Różnica polega na brzmieniu, które tutaj faktycznie jest brudne, w przeciwieństwie do wybitnego współczesnego gitarzysty, które swoje nagrania znacznie bardziej dopieszcza pod względem brzmienia i dźwięków, a tu niemal ma się wrażenie, że siedzi się z tymi wszystkimi twórcami i Mistrzami w jednym pomieszczeniu i słucha razem grania jakie serwują panowie z Two Timer. Fantastycznie brzmi bardzo klasyczny w formie, energetyczny "New Cocaine" (o narkotyku zwanym smartfonem), który tytułem jakby od niechcenia nawiązuje do płyty Erica Claptona z 1977 roku. Świetnie brzmi też "MLS" w którym z kolei opowiada się nam jak sądzę historię Polaków żyjących w Stanach, którzy szukają swojego kraju urodzenia, ale nikt nie wie gdzie ów leży.
Nieco wolniejszy i bardzo klimatyczny jest "Tie One On" o trudnym życiu każdego bluesmana. Taki jest mniej więcej do połowy kiedy przepięknie się rozpędza do rozbudowanego gitarowo-harmonijkowego pasażu. Dwie kolejne kompozycje to jak przypuszczam historie prawdziwe, a zwłaszcza ta druga. Wpierw rzewny "Woods" o poszukiwaniu ukochanej, która odeszła już do lepszego świata. Znów tutaj troszkę pachnieć może Bonamassą, także z racji szorstkiego, znakomitego głosu Piotra Gorzkowskiego. Druga z nich to z kolei opowieść o Williamie Stanleyu Milliganie, zmarłym w 2004 roku notorycznym przestępcy, gwałcicielu i gwieździe głośnego procesu sądowego z lat 70. Ponury i duszny klimat świetnie wpasowuje się w klasyczne bluesowe opowieści o czarnych charakterach Ameryki, po których tak chętnie sięgano we wczesnym bluesie. Następujący po nim "Chinaski" to z kolei historia literackiego alter ego pisarza Charlesa Bukowskiego. Tu wracamy do żywiołowych gitarowych riffów, skocznego tempa boogie, a w powietrzu znów unosi się zapach znany z płyt Bonamassy i oczywiście klasyków takich jak B.B King, Muddy Waters czy Howlin' Wolf.
Pochwała hedonistycznego trybu życia i szaleństwa młodości, bez baczenia na konsekwencje i zachęta do imprezowania czeka nas w "21". To właśnie tu chwiejnym krokiem podchodzi do nas Morrison i wprasza się na kolejną kolejkę. Znów jest skocznie, radośniej, a wprawne ucho wyłapie nawiazania do... tradyscyjnego irlandzkiego utworu "Whiskey in the Jar" nagranego między innymi przez grupę Thin Lizzy i niestety przez większość zapamiętane z racji coveru Metalliki. Wesoło, ale i szybciej niż w poprzedniku jest w przedostatnim "5 Dollars" w którym dowiemy się, co można kupić za wspomnianą kwotę. Słychać tu, że panowie doskonale bawią się swoim (i oczywiście tradycyjnym) graniem. Ostatni troszkę pachnie Hendrixem, choć nie ma tutaj tak narwanego grania, jakim się wybitny gitarzysta charakteryzował. "The Bubble" to najczystszy, rzewny i bujający blues o facecie, który prosi spotkaną kobietę, by została z nim do końca życia i "zakręciła jego światem.
Two Timer nie odkrywa prochu, powiem więcej: być może dla niektórych będzie to granie niepotrzebne i po prostu odtwórcze. W pewnym sensie tak jest, ale proszę się dokładnie w tę płytę wsłuchać ; w to jak jest nagrana, w bijące z niej emocje i czystą, nieposkromioną radość z grania takiej muzyki, ze składania hołdu bluesowym i wczesno-rockowym Mistrzom. Z czasem myśl, że to Polacy ucieka i czuje się tylko ten amerykański klimat, a sama muzyka działa jak fenomenalny wehikuł czasu, ale gdy się dobrze zastanowić, to nie jest to materiał, który brzmi po polsku. On brzmi bardzo amerykańsko, bardzo bluesowo i bardzo smakowicie. Jest to płyta wprawiająca w doskonały nastrój i po prostu bardzo udana. Polecam!
Ocena:9/10
* Klasyfikacja według Joachima Ernsta Berendta.